Registration of Working Hours
Automate registration of working hours
Depending on the chosen rules, the start and end of the working hours are calculated automatically:
Start and end of working hours depending on your company rules
Daily or weekly email with hours worked
Settlement of private mileage based on trip registration
Request a quote
Driver App
The 'Driver App' allows employees to manage the start and end of their working hours. This information is included in the reporting and can be confirmed or modified by the manager.
Specific functions
Simple start and stop button for working hours
Optional consultation of own working hours
Optional entry of specific time
Optional adjustment of own working hours
Mobility Allowance
The report on working hours can be completed with kilometres in order to calculate the mobility allowance.
Specific functions
Mileage depends on company rules
Support for PC 124 (> 10 km)
Export possible for payment
Activity Report
The activity report provides an overview of a full day for a person including all trips, stops, idling, locations, etc. A useful tool to monitor the work performed by mobile employees and to improve the data where necessary for the working hours report and the mobility allowance.
Specific functions
Automatic recognition of domicile, permanent workshop and customers
Reports on idling time
Convenient overview of all employees by means of a scroll function
Export of data possible for further processing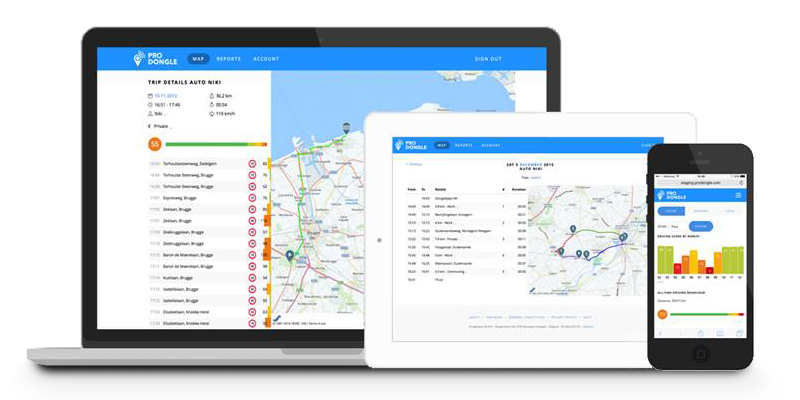 Do you also want a complete product without surprises?
Easy to use
Pan-European operation with professional maps
Unlimited positions, kms & users
Helpdesk, software & map updates included
Accessible via any PC, smartphone and tablet
Own software, integration via API possible