Driving behavior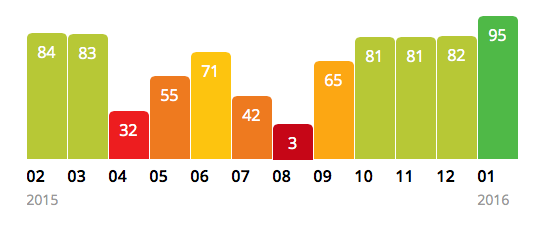 Keep costs under control
The level of your insurance premiums, repair and maintenance costs, tyre wear and fuel consumption are determined by your driving behavior.
ProDongle provides the tools to objectively analyze and improve the driving behavior of your employees. Safe driving behaviour results in fewer accidents, work disability and strengthens your company image.
Request a quote
Activate automated coaching
Through the combination of immediate feedback and automated coaching with reports that allow analysis of which changes can bring the most improvement, drivers receive the necessary information to adjust their driving behaviour where necessary.
Specific functions
Trip with low score warning
Excessive speed warning
Excessive RPM warning
Speeding violation report
Top streets with speeding report
Weekly driving behavior report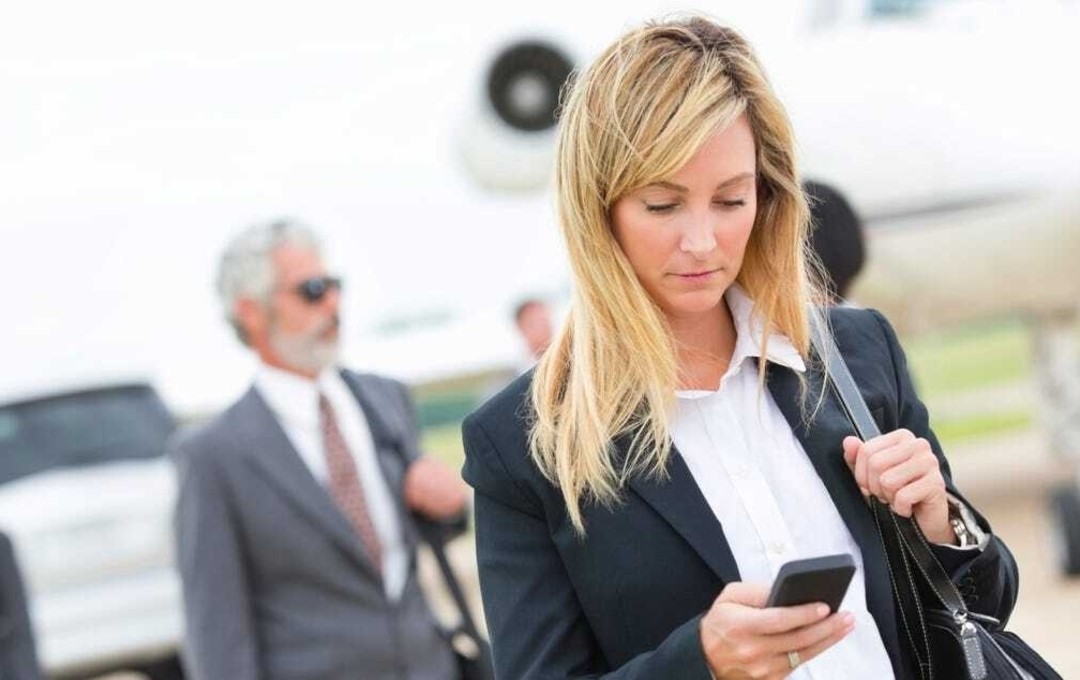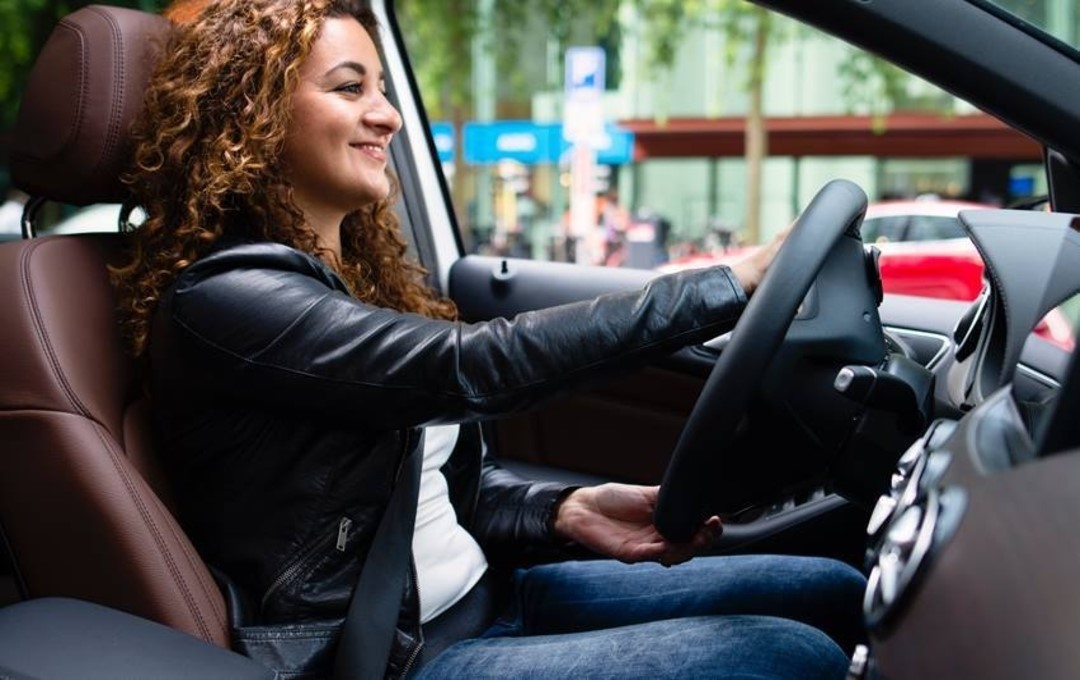 Encourage drivers through gamification
Send a Yellow Card via email to your drivers if their monthly score is lower than a certain target score. If within a number of months the score is a second time too low a Red Card will be sent via email to both the driver and the driving coach.
Specific functions
Fleet Ranking Report
Fleet Distribution Report
Monthly email with fleet ranking in excel
Yellow & red card system while maintaining privacy
Free demo
Reduce insurance costs
The ProDongle is installed in the vehicle and you give permission to share the driving score with the insurance company. Details such as location, time, specific speeds ... are not shared. Information sharing can be stopped at any time.
Specific functions
Trip details with visual driving behaviour information
Score feedback & correction
Weekly overview with day score
Automatic information exchange via API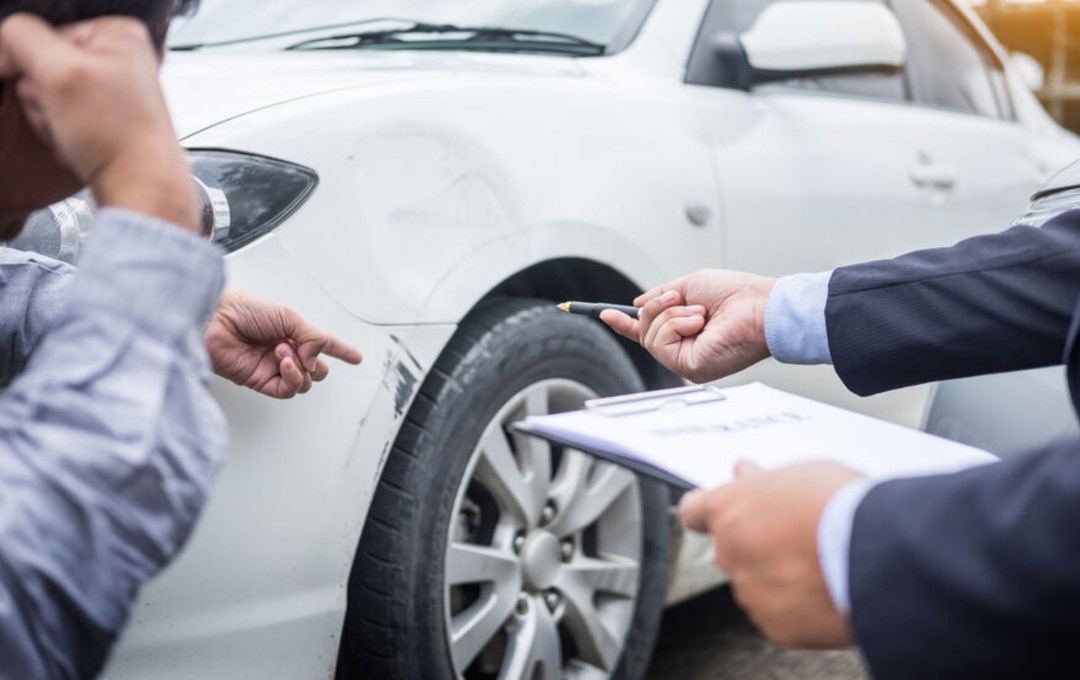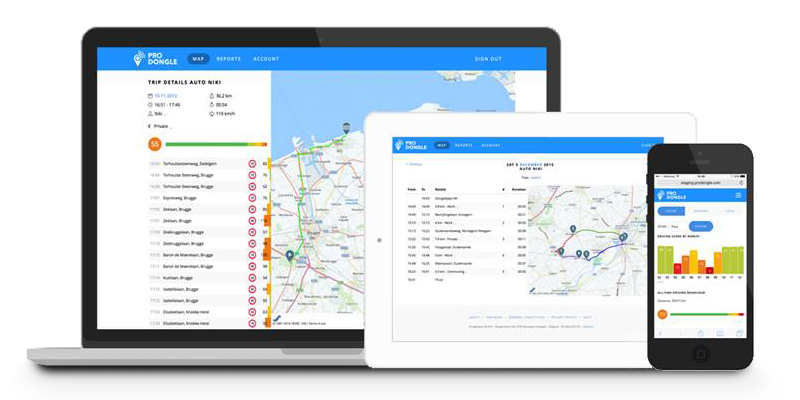 Do you also want a complete product without surprises?
Easy to use
Pan-European operation with professional maps
Unlimited positions, kms & users
Helpdesk, software & map updates included
Accessible via any PC, smartphone and tablet
Own software, integration via API possible